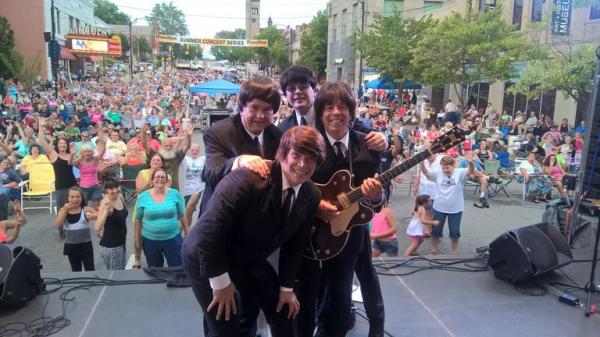 The Sweet Beats feature four of the most experienced Beatle musicians and actors in the United States. Please see the bio page for pictures and more about these professionals.​​
Dressed in original Beatles costumes and equipped with all of the original Beatles instruments the guys recreate Beatlemainia by performing hits like, She Loves You, I Want to Hold Your Hand, A Hard Days Night, Twist & Shout and more. The second set propels you into the mid to late 1960's with hits including A Little Help From My Friends, Get Back, Here Comes The Sun , Back in the USSR and more.

If you are an organization or venue seeking A+ entertainment and believe your audience would enjoy a recreation of The Beatles, give The Sweet Beats a call and allow them to arrange a show that will fit into your budget.